The Seawolf is the surf movie from Ben Gulliver, a Canadian filmmaker from the West Coast. The movie showcases good surfing in strange cold places such as Scotland, Iceland, Norway, Faroe Islands, New Zealand, California, and Canada. "The movie is really about good surfing in strange cold places. Seems like all videos about cold water are accompanied by folk music or voice-overs that make it seem really gnarly but in reality if you have an up-to-date wetsuit and aren't a wuss it's not that crazy surfing in the cold", Gulliver said. Eight surfers are featured on a two-year journey : Balaram Stack, Chippa Wilson, Noah Wegrich, Noah Cohen, Josh Mulcoy, Cam Richards and Oliver Kurtz and the Canadian pro surfer Pete Devries, with whom we had the chance to interview about his trip with The Seawolf and also about Canadian surf culture.
We wanted to make a cold water feature surf film that was more about surfing than the adventure of exploring in the cold. — BEN GULLIVER.
---
INTERVIEW WITH DEVRIES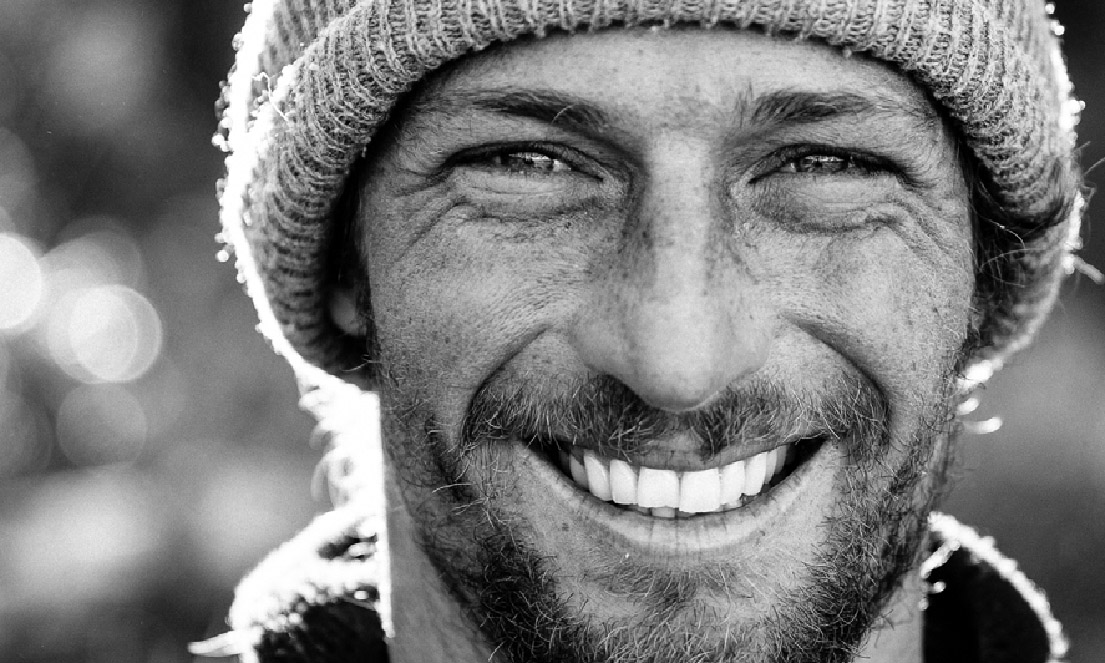 As one of the most talented Canadian surfers it would not be the first time that we could see you in short movies but it's quite new to have you being involved in a longer production such as Seawolf. How Ben G. approached you to be a part of his featured crew?  
This was a very different project for me. As you said, web clips have become the norm and having small sections in bigger films is what I am used to. It felt great to be part of something more involved and more in depth. Everything in the surf world is forgotten so quickly these days. It's nice to be involved in something that has the opportunity to last a little longer. Ben has been wanting to make a surf film for a long time and make it his own way. It all started with Noah Cohen, Ben and I in a little farm house in southern New Zealand and evolved from there.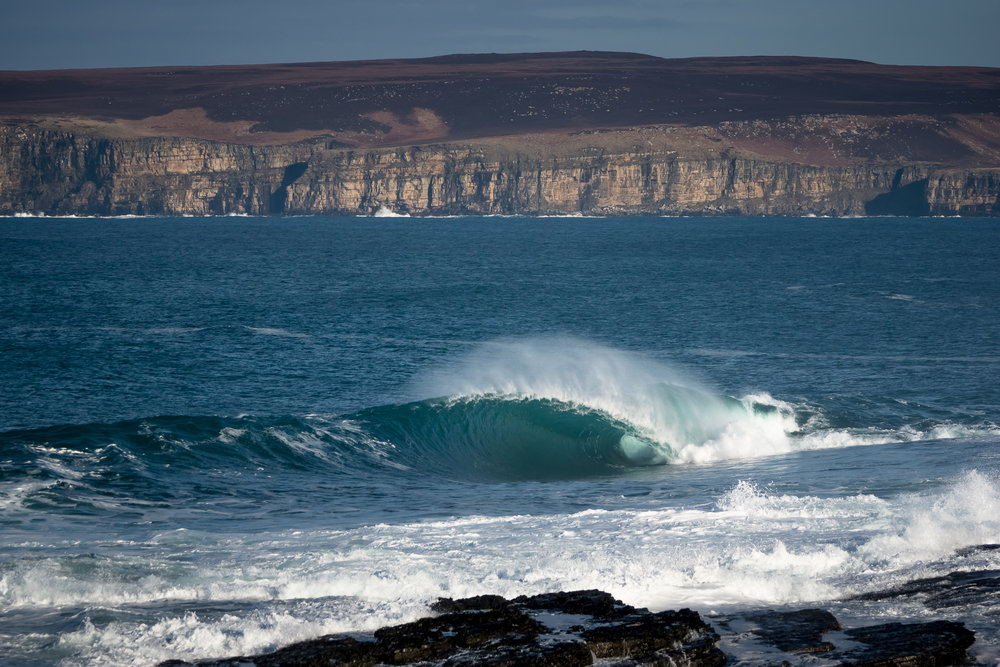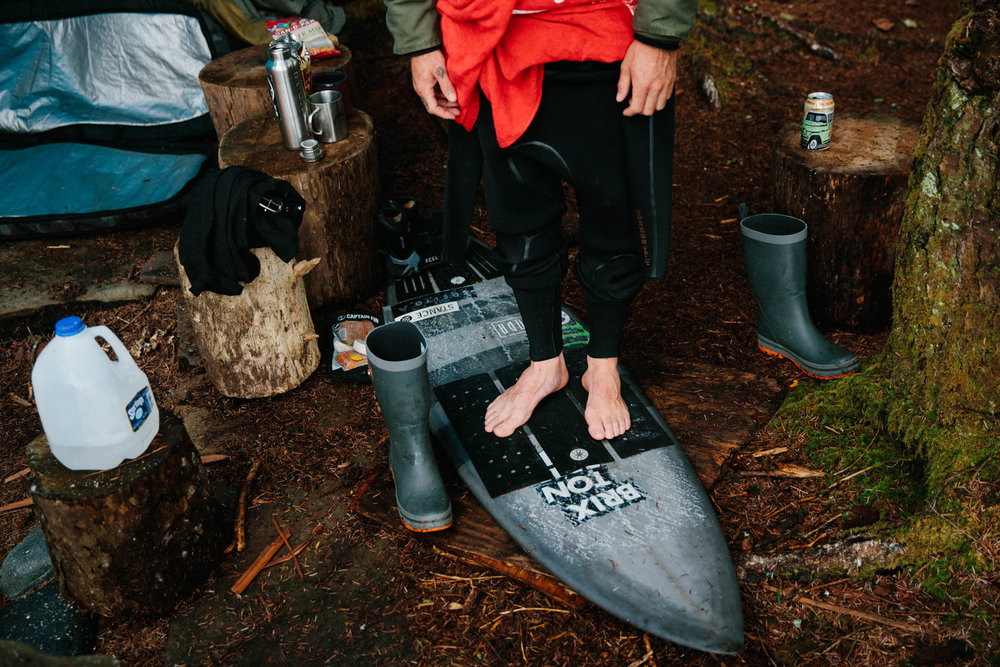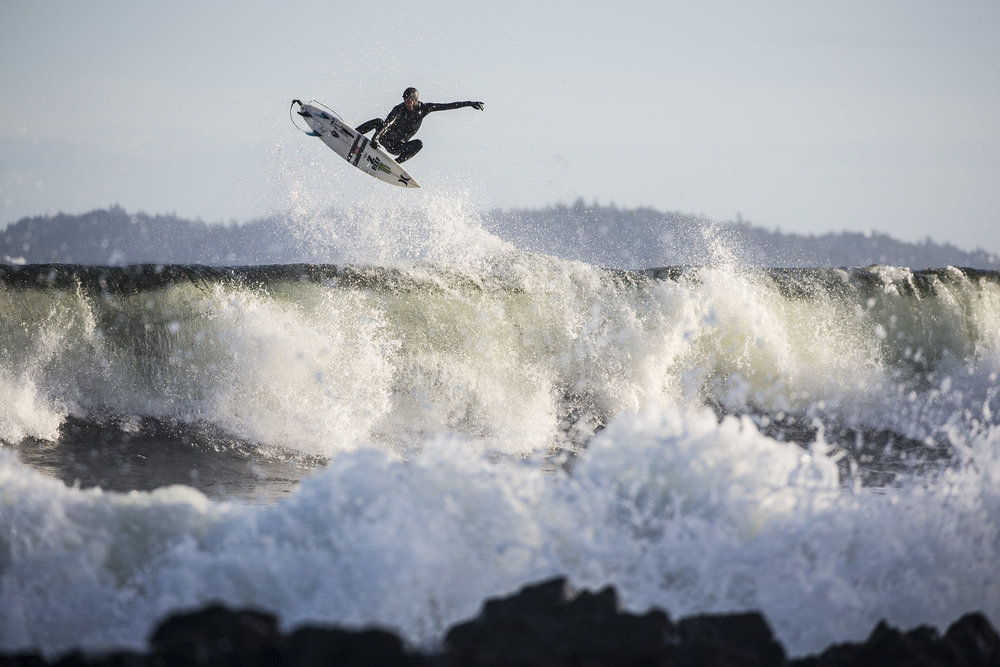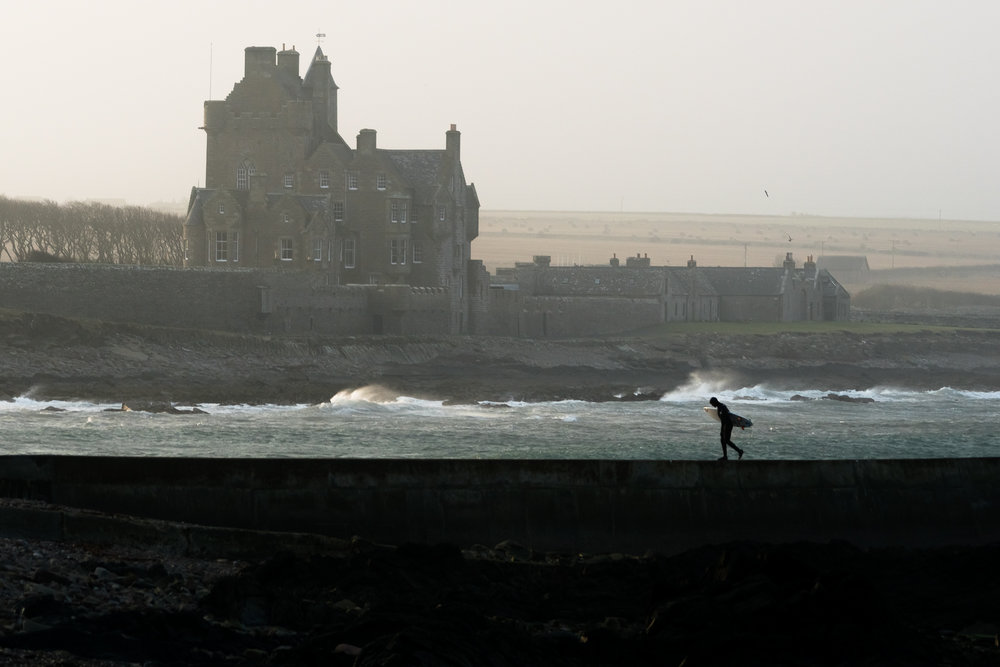 Have you been invited to go in every location shown in the movie : Scotland, Iceland, Norway, Faroe Islands, New Zealand, and California? Which spots was your favourite and why?
I was on every trip in the film except one.  I was injured at the end of last winter and wasn't able to go. I really enjoy southern New Zealand as it really reminds me of home and also Scotland as the waves are incredibly fun and the reefs they have are perfect.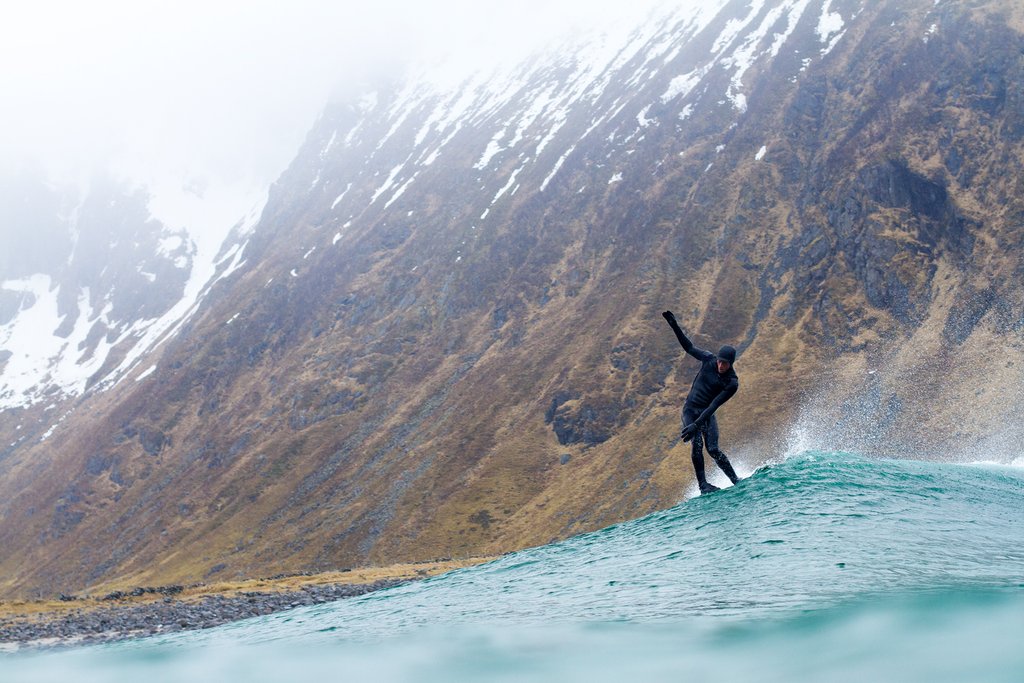 Cold water is cold water, true, but what's the biggest difference between surfing in Canada versus those places?
It's funny I'd say out of everywhere in the film western Canada is the most crowded location we shot.  It is all very similar in terms of full suits and gloves but each place has challenges with different conditions and things you need to figure out in order to get good waves.
Do you feel that the Canadian surfers have to prove their place in the surf industry more than other countries? Do you think Canadians are underrated?
I feel every smaller nontraditional surf nation is in a similar boat. We are all looking for a bit of validation on an international level, but generally validation comes from competitive results and most of our country's best surfers are not following that career path. Hopefully the next generation of Canadians can make a big competitive push and some of them can crack the WCT level.  
How could you describe the Canadian surfing scene?
Growing, keen and happy.  People are pretty fired up in Canada and it's fairly fresh and new. There are a lot of intermediate surfers who are just so stoked to be in the water.
It seems that a lot of people are impressed about the idea of  "extreme cold conditions" and think surfers who jump into the cold water are a bit crazy, but as Canadians surfers, we know surfing in cold conditions is not always a gnarly thing. What does it mean for you, surfing in cold water conditions?
For me it's just natural. It's something I grew up with and what I feel comfortable doing. Don't get me wrong I love putting on a pair of board shorts and it feels great to do a warm-water trip, but there is something about the unpredictability and challenge of scoring in colder locations that draws me in.  I love changes in weather and environment also.  I feel like it is always the same when you wake up in warm climates.  Sunny offshore mornings…sunny onshore afternoons. It gets a little monotonous for me. Surfing the West Coast most of the time is not that bad at all. If you have proper gear you are warm most of the time 🙂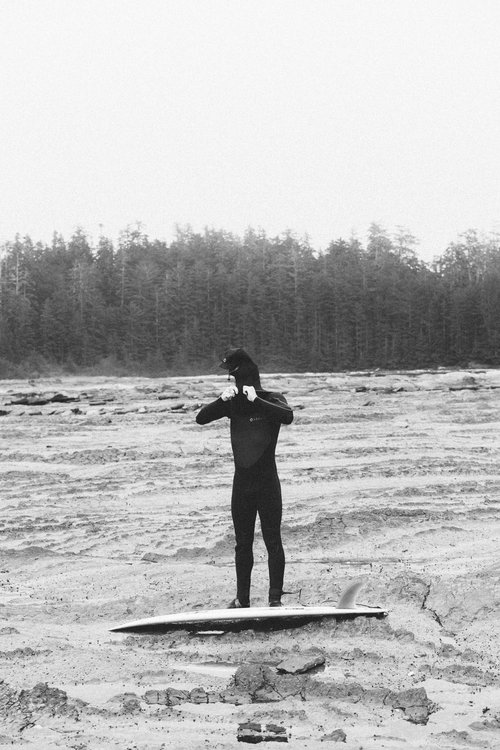 Surfing remote places or the idea of surfing a remote place is more popular than ever, why do you think about it?  
The thought of discovery and the unknown is a huge draw in any activity.  It just makes sense that seeing and surfing a new wave is intriguing. I love getting to new places and surfing new waves. It is challenging, fresh and exciting.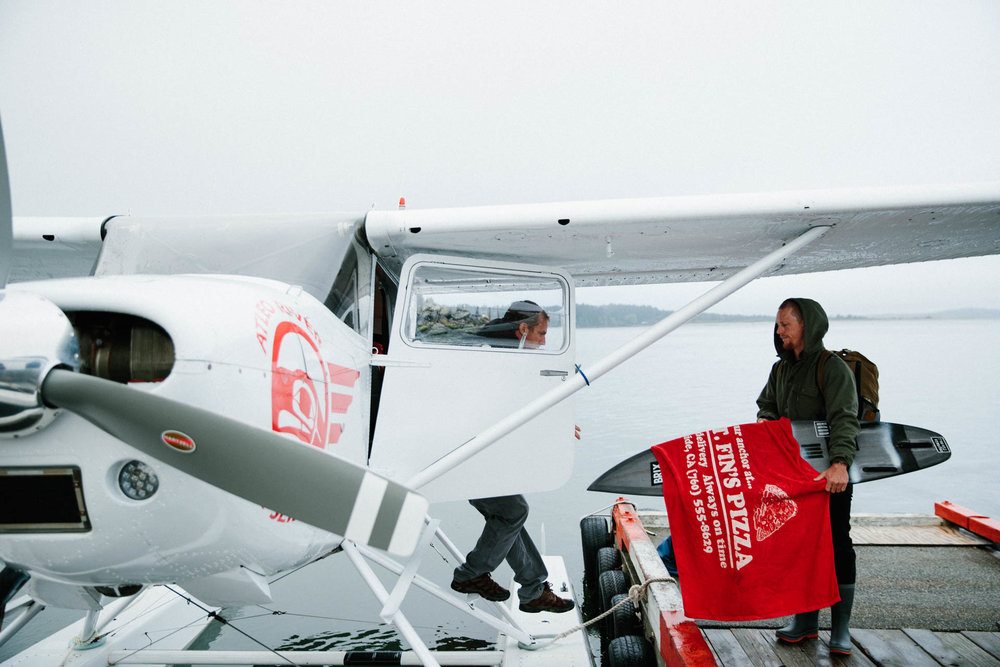 What's the most challenging thing you had to deal with during the filmmaking process?
Injuries probably. Noah Cohen blew out his knee in Iceland and had ACL surgery. I hurt my back last winter and was out of the water for a bit and missed a trip.   
How was the dynamic of the group during the 2 years project?
The group was great. Be started reaching out to all the guys in the film and everyone who got involved was awesome. Great surfers, great people and just a lot of fun to travel with.
After surfing with those guys in different conditions and spots, did you build significant relationship with some of them?
Ya, we've kept in touch and plan on doing some future stuff with them at some point down the road.  It's always fun to be around really good surfers from other places as we don't get to see them often in Canada.
Do you think there's a rivalry in between West Coast vs East Coast?
No I don't think there is a big rivalry.  It would be different if we were doing contests against each other every month or something like that. I feel like the Canadian surf community is banded together and we are all happy to see success from anyone from Canada whether they are from the East Coast or the West.
Have you been approached by other filmmakers for new projects? What is your plan for 2018?  
So much of the stuff I do is planned last minute. I see a swell and jump on it. It's funny to have no real plans but in saying that I am surfing and shooting every day at home over the fall/winter season so I'm always working.
What your next surf trip will look alike?
Hopefully a boat trip to a remote slab to get barrelled:)
---
Photography by: Mark McInnis , Jeremy Koreski, Marcus Paladino, Matt O'Brian & Kyler Vos
For more information about the movie: https://theseawolfmovie.com/
Get tickets: https://boutique.oui.surf/collections/feature/products/montreal-projection-the-seawolf-island-earth-perilous-sea-le-virage-mtl