After the publication of «Quand le surf devient une thérapie» by Hassan Laramée, the kinesiologist and member of the Canadian adapted surfing committee explains how Canada made its way to the last adapted surfing championship. Her voice sheds light on the origin of this project. Moreover, it brings hope to disabled surf lovers. 
–
Canada rode its first wave into the adaptive surfing world last December. Even though I wound up my clock back a while ago, my mind is still on Pacific Time. I can't believe the privilege I had to be with the first Canadian adaptive surf team in California for the second World Adaptive Surfing Championship presented by Stance and the International Surfing Association (ISA). I put the picture of this inspiring and talented team on my computer at work to remind me that this amazing event really happened. I'm truly hoping it will mark a new chapter in developing adaptive surfing in Quebec and Canada.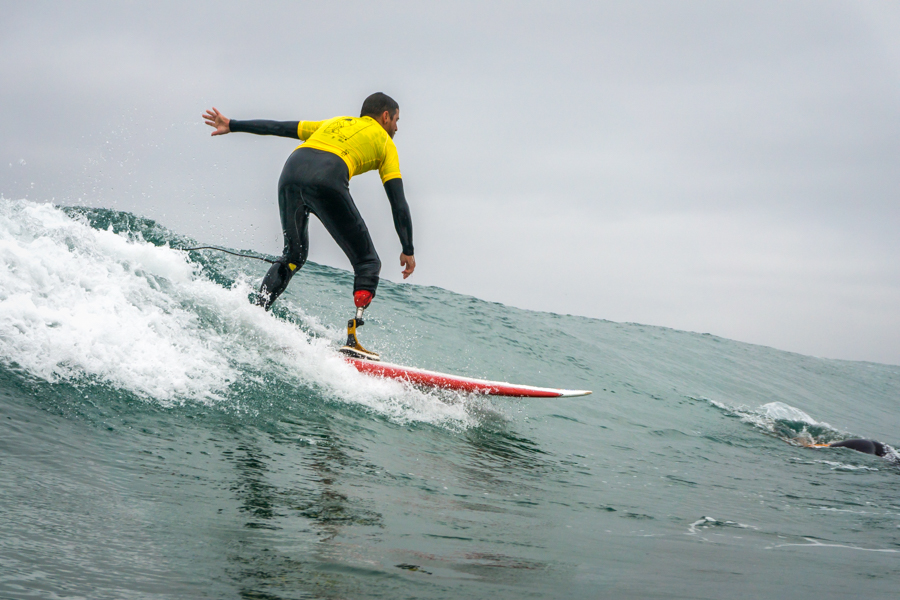 4 warriors on Team Canada
The ISA allows each country to have a maximum of eight athletes in different categories: four surfers taking waves in a standing or kneeing position, one surfer catching it on a seated position with a paddle (wave ski), one athlete surfing in a prone position, one who needs assistance in the water and one visually impair participant.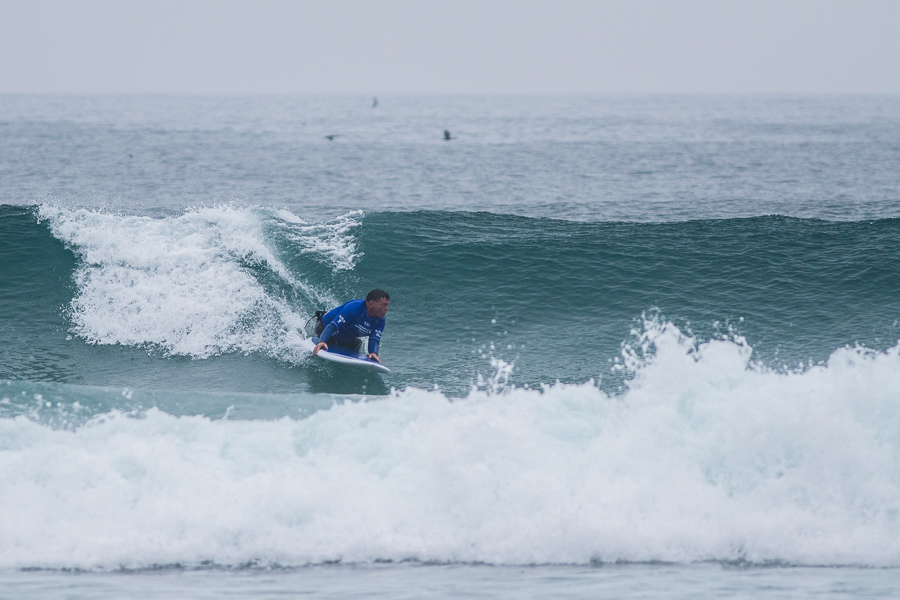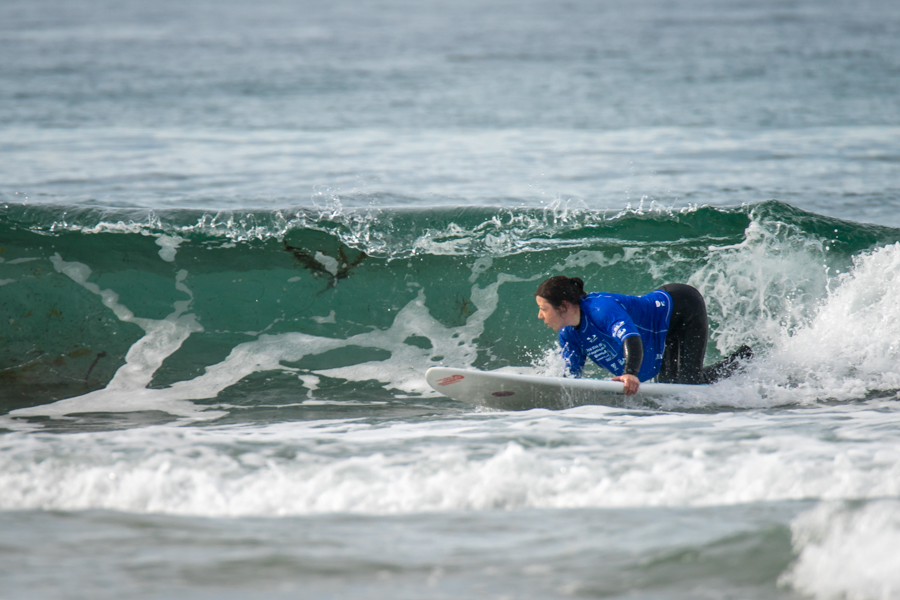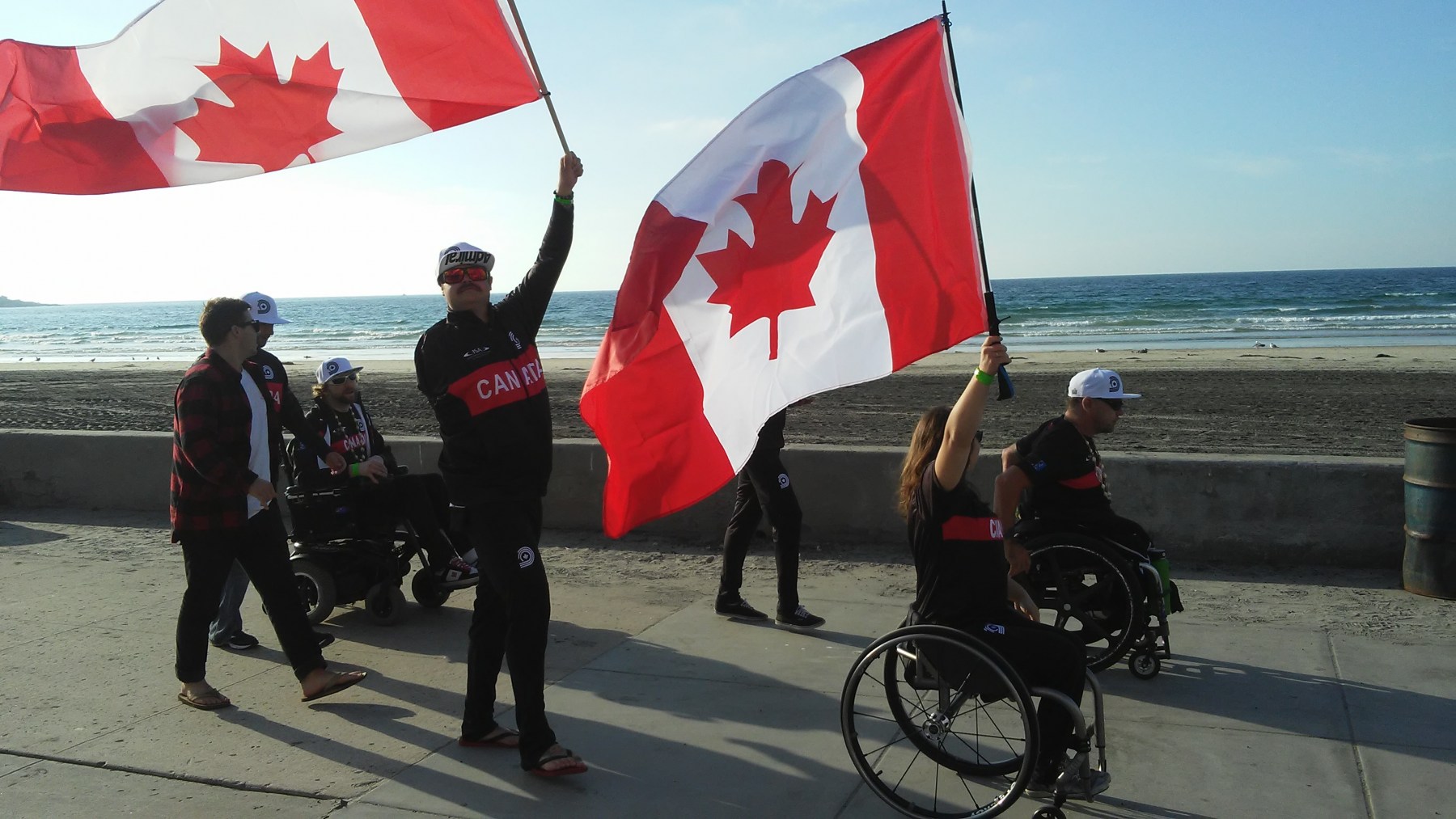 Four competitors with an unshakable determination who have gone through a work or a snowboarding accident formed the first Canadian adaptive surfing delegation. From Ontario, Nathan Smids, a below knee amputee, made it to the quarter finals. He was surfing standing and with a prosthesis. Daniel Shoemaker was also standing, just like Bethany Hamilton who surfs despite an arm amputation. He is also part of the Canadian para snowboarding team. Victoria Feige, who had an incomplete spinal cord injury, was catching waves in a kneeing position. Finally, after competing in four Paralympics games in three different sports, Scott Patterson, a double leg amputee, was also kneeling.
A San Diego based adventure
Four years ago, I found out about adaptive surfing clinics. With Ampsurf, a non-profit organization from the US, I had the chance to help people with a physical disability to catch their first wave! It's from the people I met at the surf clinics that I heard about the first adaptive surfing championships. So, end of September 2015, I was flying to San Diego to volunteer for this historical event. I absolutely loved my experience there, but noticed that there were no surfers representing Canada.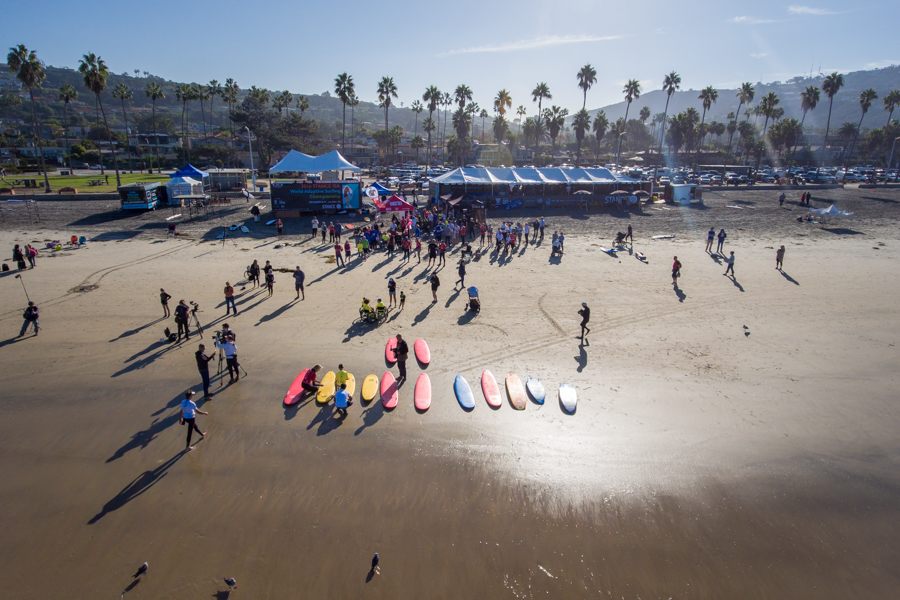 As soon as I came back to Quebec, I contacted the Canadian Surfing Association (CSA Surf Canada). I will always remember the president's response to my message explaining that I wanted to develop adaptive surfing: "that's really really awesome". Not long after, he put me in contact with Gerry Burns. Gerry is a life enthusiastic who is in a wheelchair since a hockey accident. He lives in Vancouver, practices surfing and wants to develop it! That was the beginning of the CSA Adaptive Surfing Committee. Three persons, three different backgrounds with a common love for the most beautiful sport in the world and a strong desire to make it more accessible.
More precisely, we want to develop adaptive surfing on an indoor wave as well as adaptive paddle boarding (SUP). We wish to have more athletes for the next championships and we dream of having a team at the Paralympics (2024?!). We also want to organise adaptive surf competitions in Canada (East and West coast) and surf clinics for people to catch their first waves. We have in mind to improve recreational as well as competitive adaptive surfing. In fact, we are like everyone starting a new project. We have lots of ideas, we just need more time and money!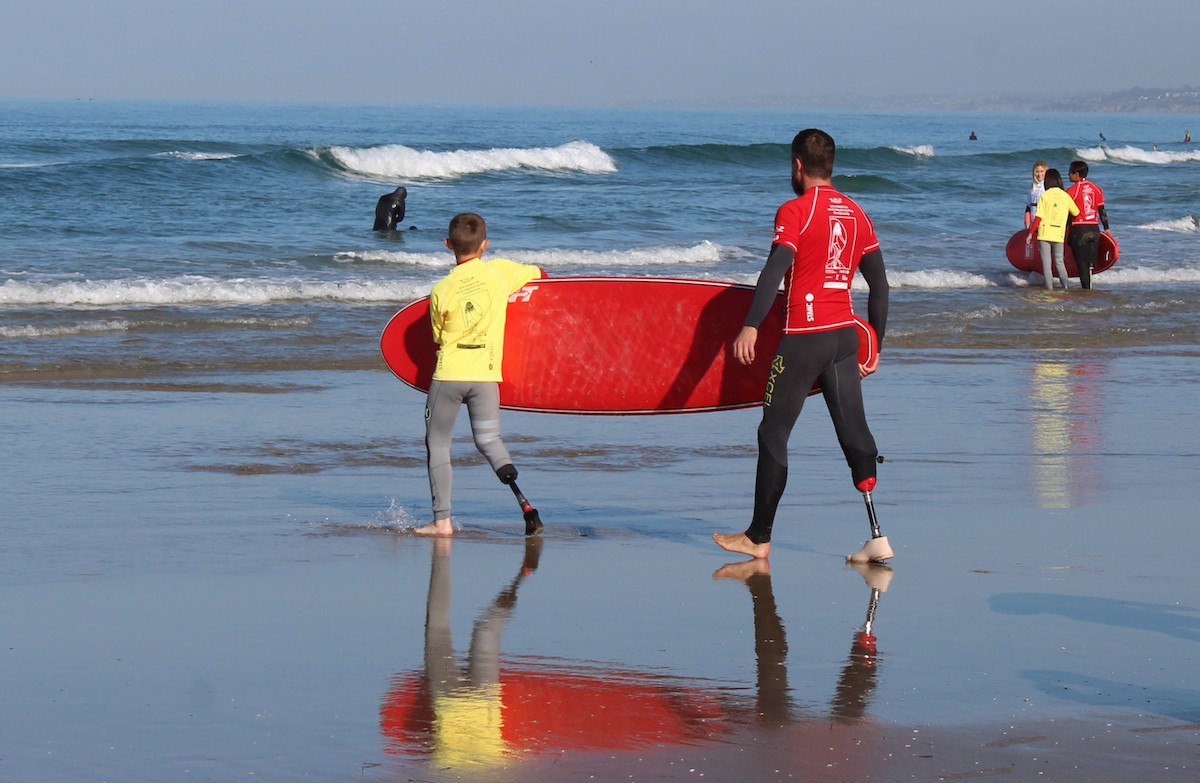 Catch the wave despite the backwash
Since more than a year now we've been volunteering to get this project going. Despite the lack of time and the fact that it's hard to find funding, we experienced other difficulties. The fact that everything is new continually forces us to question what we are doing and brings lots of situations we don't always expect. The classifications for the competition are a good example. The category was clear straight from the beginning about some type of surfers, but for others, we had to do some research and refer ourselves to the ISA staff many times.
But these difficulties had absolutely no importance once we arrived on the event site! The experience was amazing. It was also intense: seeing the team for the first time, registration, symposium, manager meeting, surf clinic, opening ceremony, three full days of competition and the closing ceremony. I loved to see the surfers competing in the waves and then talking like old friends out of the water. I loved to applaud for good waves even if they were not taken by one of « my » surfers. And what can I say about all the invitations we had to go surfing all around the world!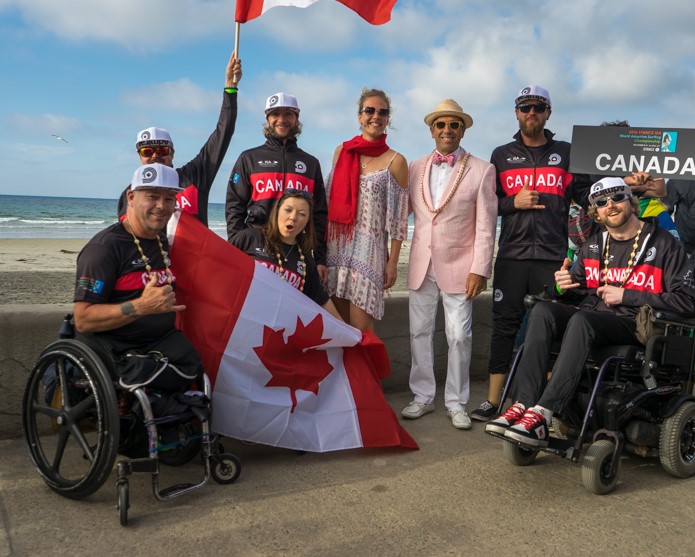 Canada's surfing team finished 11th out of 22 countries. Since it was the world championships, we can say that Canada has the 11th best adaptive surfing team in the world! No matter the ranking, the important part is that we were there, we had loads of fun and proved that it is possible for someone who experienced a major life changing event to practice sports again. Possible to be a surfer despite a climate slightly chilly while living six hours drive from the nearest ocean surf spot. Possible to have projects that are out of the ordinary. To sum up, possible to fulfil our dreams.